How to make Christmas Tree Earrings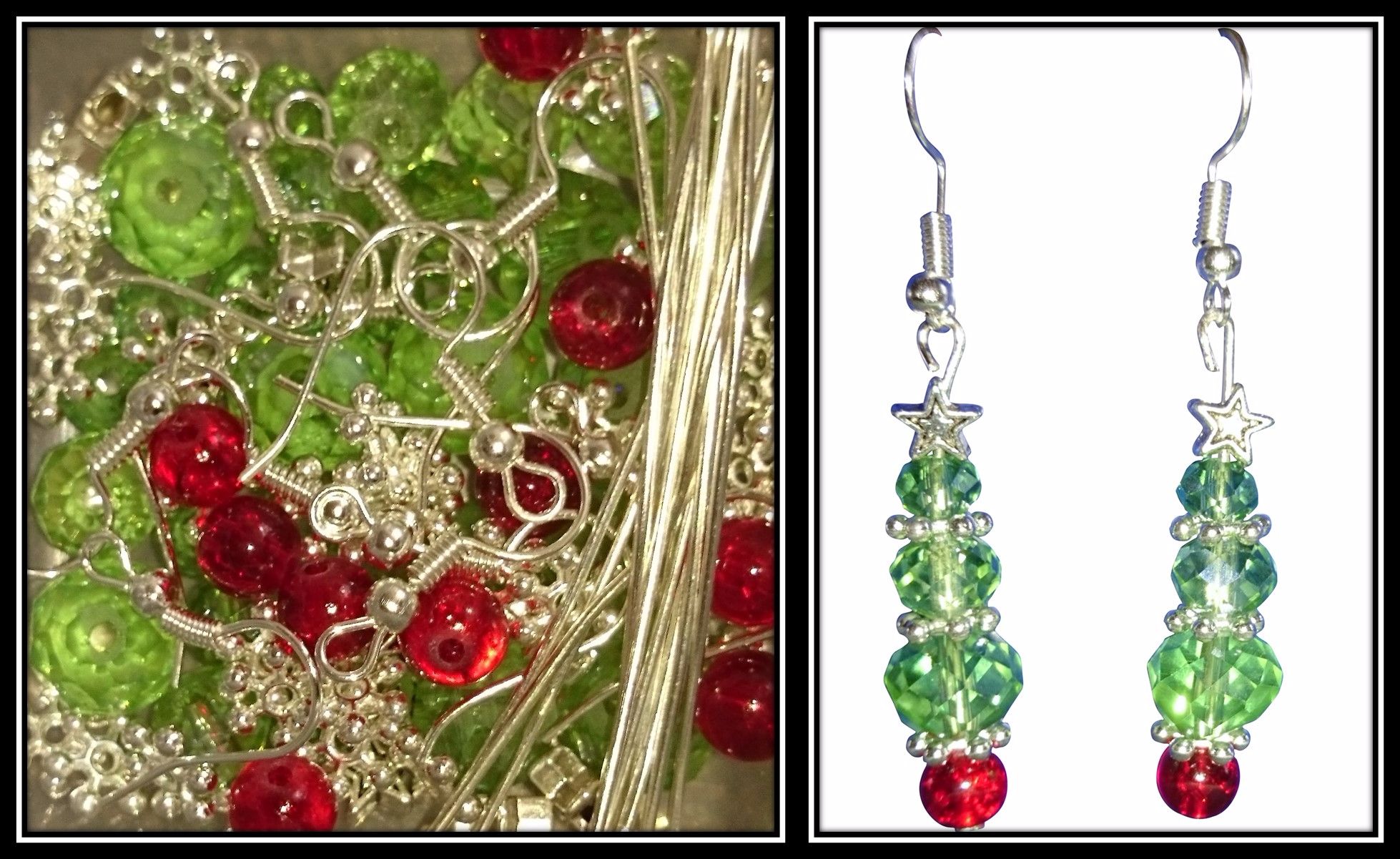 How to make
Take a head pin add red crackle, spacer, largest green bead, spacer, medium green bead, spacer, smallest green bead then star.
Using jewellery making wire cutters, cut head pin leaving about 1cm to bend using your round nose pliers. Bend around to form a circle. Attach to earring hook.
You will also need round nose pliers and cutters which are not supplied.
Items in kit:
Glass Beads, Pearl Luster Plated, Crystal Suncatcher, Faceted Abacus, LightGreen 10 of each size: about 6mm by 4mm diameter, 8mm by 6mm, 10mm in diameter,by 7mm, hole: 1mm
10 of Spray Painted Crackle Glass Beads, Round, Red Size: about 4mm in diameter, hole: 1.1~1.3mm
10 Tibetan Silver Beads, Lead Free & Cadmium Free, Star, Antique Silver about 6mm long, 6mm wide, 3mm thick, hole: 1.5mm
30 Zinc Alloy Beads Spacers, with One Hole, Snowflake, Silver Size: about 8.5mm in diameter, 2.5mm thick, hole: 1.5mm.
10 earring hooks about 18x16 mm
10 headpins. ( Look like thin nails)